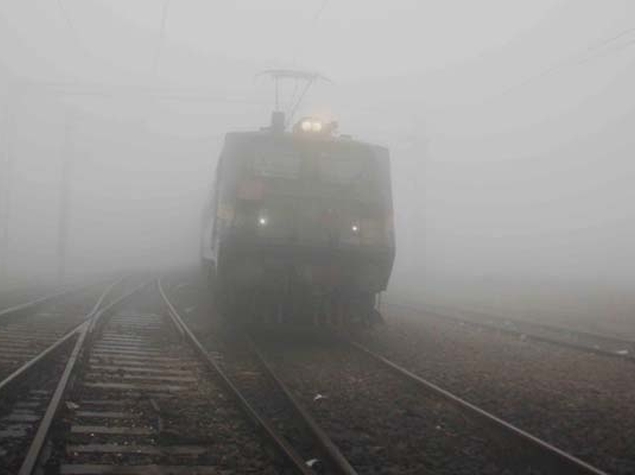 NC Network
New Delhi:
Nearly, 60 trains have been delayed, 18 trains rescheduled and another 14 cancelled on Wednesday citing thick fog engulfing several parts of North India, including the national capital.
The thick blanket has also disrupted the flight operations, with around 20 flights being delayed from Indira Gandhi International airport, New Delhi, due to poor visibility.
Over 500 flights, both domestic and international, flying in and out of the IGI Airport have been affected since Sunday, when the city witnessed the worst fog of the season, a news website reported.
However, despite cold waves, the Republic Day parade rehearsals continued with the same zeal and enthusiasm on early Wednesday morning.